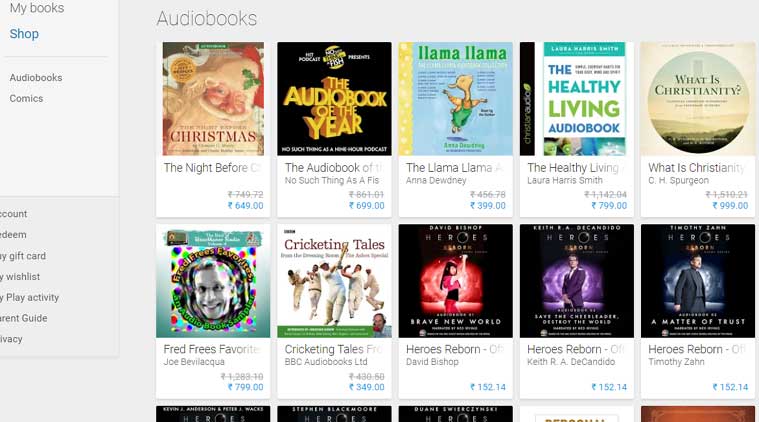 Google has launched audiobooks on the Google Play Store in India and the new option will be rolling out in over 45 countries. The audiobooks will initially support nine languages. This option will also be available for Google users in India. With the help of these audiobooks, users can ask the Google Assistant to read out their books.
"We are rolling out Google audiobooks today, for users who prefer books to be read out to them. The Google Assistant integration with audiobooks is available on Android, iOS, Chromecast, Android Wear, Android Auto or even your laptop," Greg Hartrell, Head of Product Management, Google Play Books said on the launch.
Google audiobooks will include titles like Jhumpa Lahiri's Unaccustomed Earth, Astrophysics For People In A Hurry by Neil Degrasse Tyson, One Night At The Call Center by Chetan Bhagat. Users will able to give a command like "Ok Google, read my book" and the Assistant can then read out the audiobook. The feature will work on web, app on Android and iOS devices, which include the Google Assistant. The feature for audiobooks will also be supported on Google Home and many others where it is available.
It should be noted that the audiobooks service does not require any subscription. Google will give users the option of buying a single audiobook. There will also the option of free preview of the book before a user decides to buy it. Users can also try out commands like "Ok Google, who is the author?" or "Ok Google, stop playing in 20 minutes" to set a timer for bedtime reading.
Audiobooks will also get support across multiple devices. So a user can start the day by reading the book on the phone and then picking up on the tablet or another device. Google says users can pick up where they left off, no matter what device they use.
Source by:-indianexpress